House Plans, Architect, Remodeling, Residential, Commercial, Bucks County, House Plans, Architect, Additions, Hatboro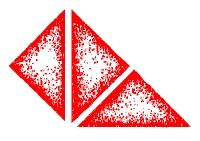 Creative Design Associates, Inc.
Architecture Interior Design Site & Space Planning
350 Callowhill Road, Chalfont, PA 18914
Phone: 215-672-1155
Supporting Contractors is important to CDA.


CDA engages in renovation work and new construction.

Residential, Commercial, and Industrial projects are equally appealing. We seek associations with quality contractors. We will support their team to assist the following:

Site consultations with to support the Contractor's team.

Preliminary design to support sales

Permit and Working Drawings tailored to the Contractors needs.

Shepherding projects through the regulatory process and handling the bureaucracy.

Site Consultation and trouble shooting

Architect House Plans Drawings Hatboro Residential Commercial Montgomery Co. Bucks Co.